Licensed by the Dept. of Agriculture: License #3274
Turfgrass services in Idaho. Servicing Idaho Falls, Pocatello, Blackfoot, Rexburg, Jackson Hole Wyoming, and Surrounding Communities.
Idaho Sod Hours of Operation
Monday - Friday: 8:00 a.m. to 5:30 p.m.
Saturday: 8:00 a.m. to Noon
Closed for Major Holidays
Sod Shed is Open 24 Hours
For questions or inqueries, call us at, (208) 529-3197
Quality Products, Great Service at Competitive Prices
Idaho Sod was formally known as Leatham Turf Farm, which had its beginnings in the mid-1970s. Leatham Turf Farms started with 20 acres of Bluegrass Sod. We changed our name to Idaho Sod in 1995 and today currently have over 500 acres in production. We are continually committed to our customers and the advances of turfgrass sod by implementing new products and services for the betterment of the intermountain regions.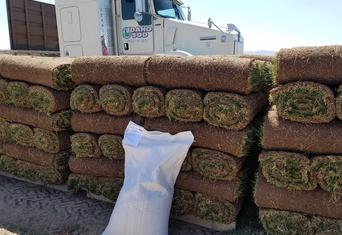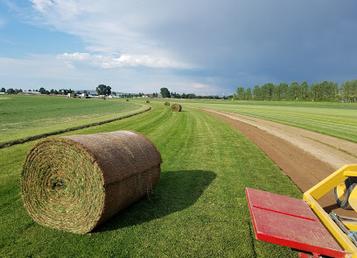 Idaho Sod Inc. Mission Statement
We at Idaho Sod are committed to providing our customers with the best quality, service, and price in our industry. We are committed to continually strive toward the betterment of our environment through the production of quality Sod. We are committed to placing the interest, concerns, and needs of our customers above our own.